Truly an inspired post with sustainable and eco-friendly DIY Wedding Ideas! I forage greenery from my yard often, so this really resonated with me! Not only are these designs inspirational and great for the environment, they are perfect for a DIY bride on a budget! Look for my Bouquet Breakdown of this gorgeous Foraged bouquet at the end of the post!
A stylish and modern wedding is easy to pull off in a sustainable way. As more and more brides decide to go the greener route, they are discovering how natural and powerful their day can be when focussed on choosing options with little or no impact on the environment. The modern couple can still have stunning stationery and lush greenery, without having to worry about the size of their footprint on the earth's natural resources. We loved the contrast of white against green and the few hints of colour thrown in for good measure. Fans of anything handmade, we absolutely adored the ceramic bowls and plates and that striking minimalist stationery. The bridal look is stunning in its striking simplicity.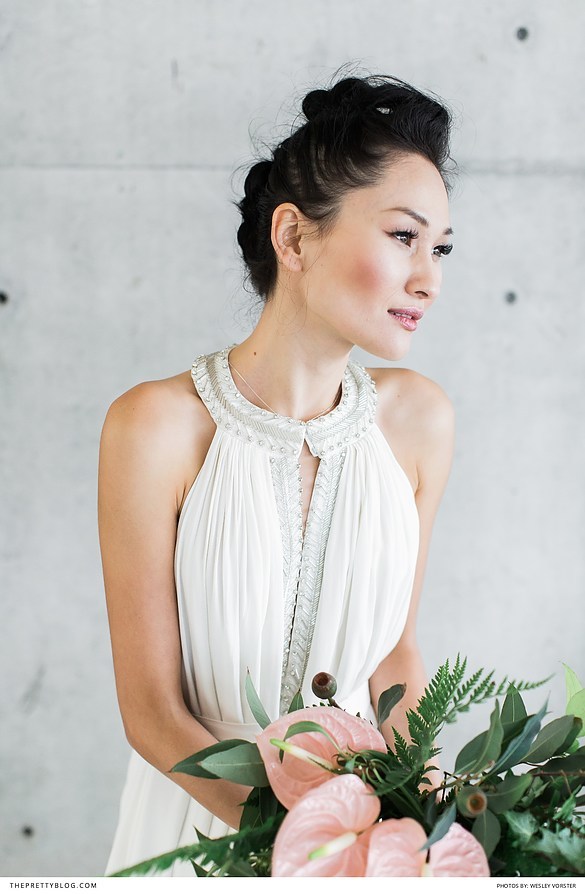 The Green Wedding Trend
More and more brides are opting for a green wedding to decrease the impact of their event on the planet. This can include choosing eco-friendly invitations, purchasing no or minimum blooms or only from local suppliers and even semi-foraging. They prefer hiring items instead of purchasing new ones, choosing caterers who use only organic ingredients or who concentrate on farm to table concepts and even selecting a venue that is more focused on sustainability.
"I have been getting so many enquiries from environmentally friendly brides. They want to keep it simple and minimalistic, but still want that wow factor, thus selecting lots of greenery and very little blooms. Placing the focus on creating impressive compositions with foliage and concentrating on the beauty of natural components that comes at a much lower price tag than importing expensive blooms, but still looks amazing." ~ Floral stylist, Foraged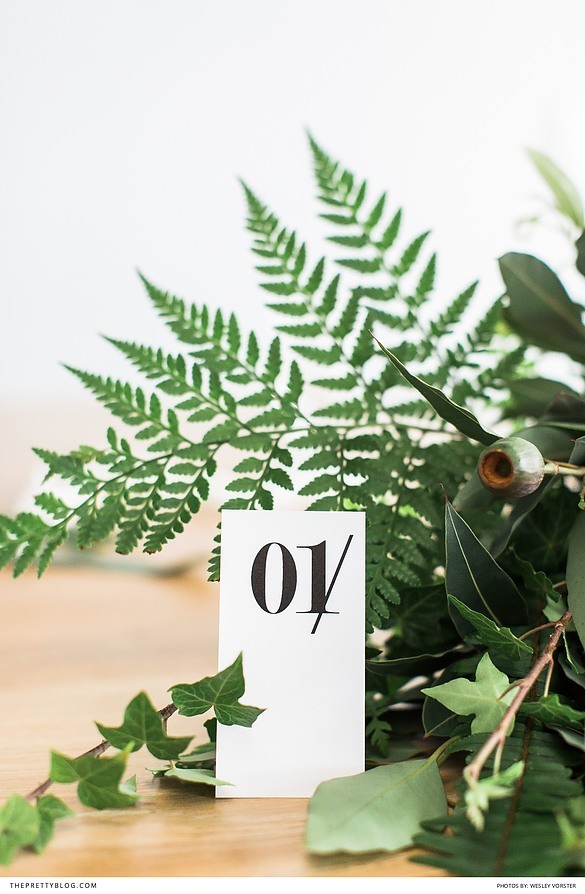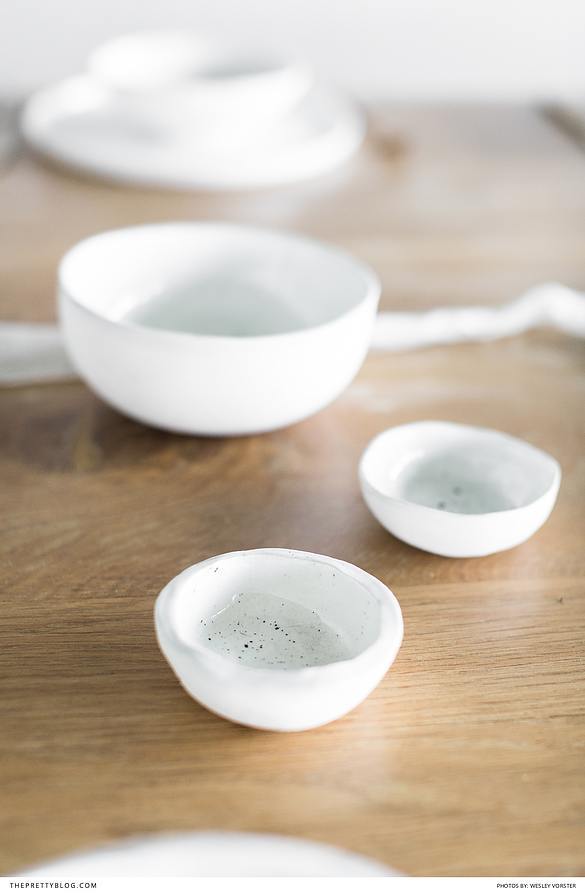 Eco-Friendly For This Shoot
Most modern brides tend to be more aware of the impact a wedding celebration can have on the environment, especially with all the wastage related to such a celebration. We set out to create a natural, modern themed look and tried to incorporate simplistic elements to inspire the eco-friendly bride who still envisions a contemporary look and feel on her special day.
We foraged all the greenery and added only a few purchased blooms for some colour. We used locally made ceramics and handmade candle holders. Our beautifully modern stationery was printed on recycled paper that looks and feels the same as ordinary paper but has a greener footprint. We also chose a very simple and small wedding cake, so as not to waste any because most guests are usually too full by the time it comes to eating the cake. Thus, smaller is definitely more sustainable.
AS SEEN ON: THE PRETTY BLOG
 THE BOUQUET BREAKDOWN