2017 Modern Wedding Trend: Terrarium Geometric Details & Ideas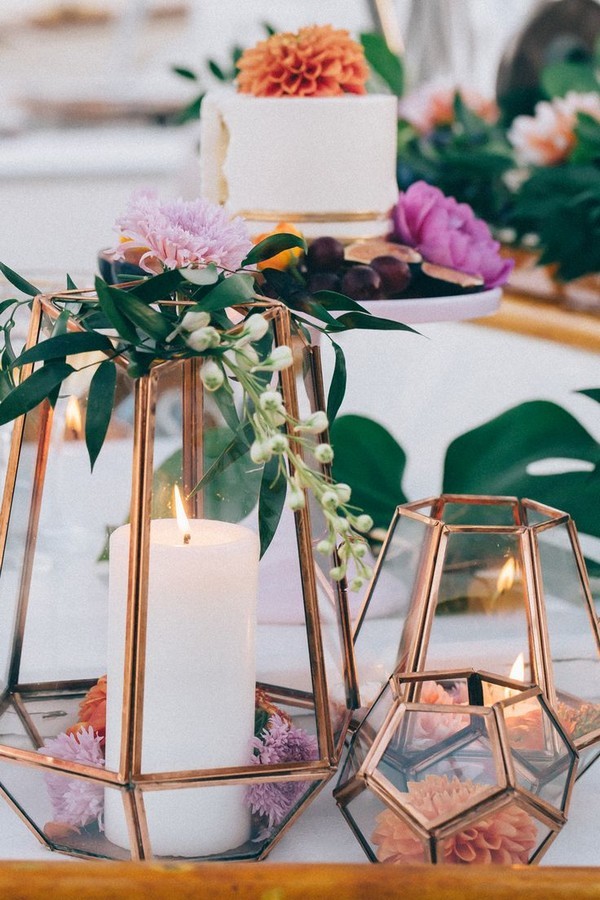 The wedding scene is constantly changing with new trends and there is one in particular we are falling for – incorporating geometric rentals into the wedding vision. If you're looking for a unique wedding detail idea, consider a geometric terrarium.
These beautiful glass-enclosed arrangements are a huge wedding trend right and are a great way to bring nature and the outdoors inside as a part of your reception décor. Some of my favorite ways to styling geometric terrariums rentals include, incorporating flowers, succulents, candles and string lights.
Terrarium Geometric Wedding Centerpieces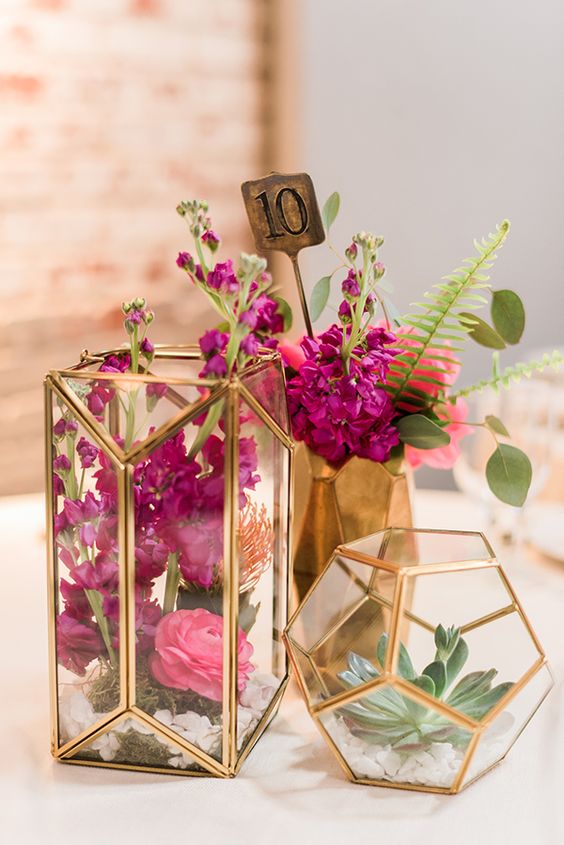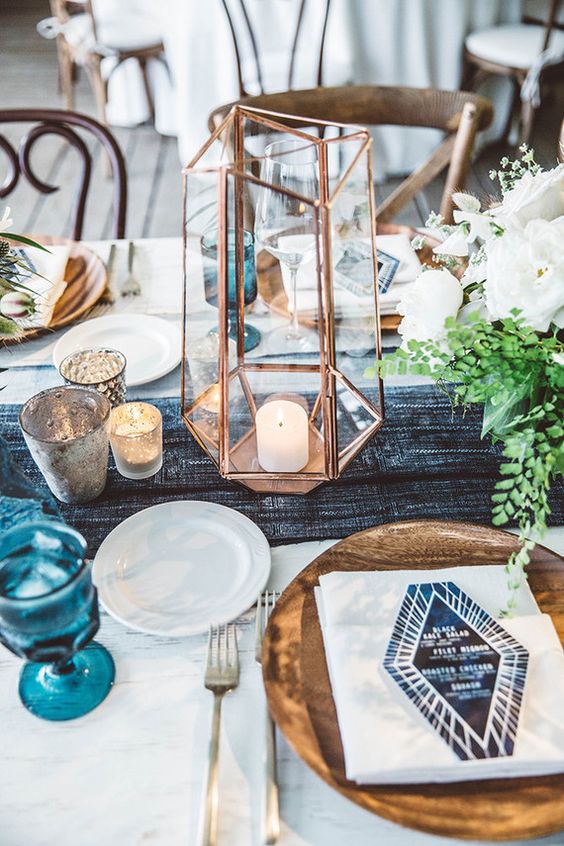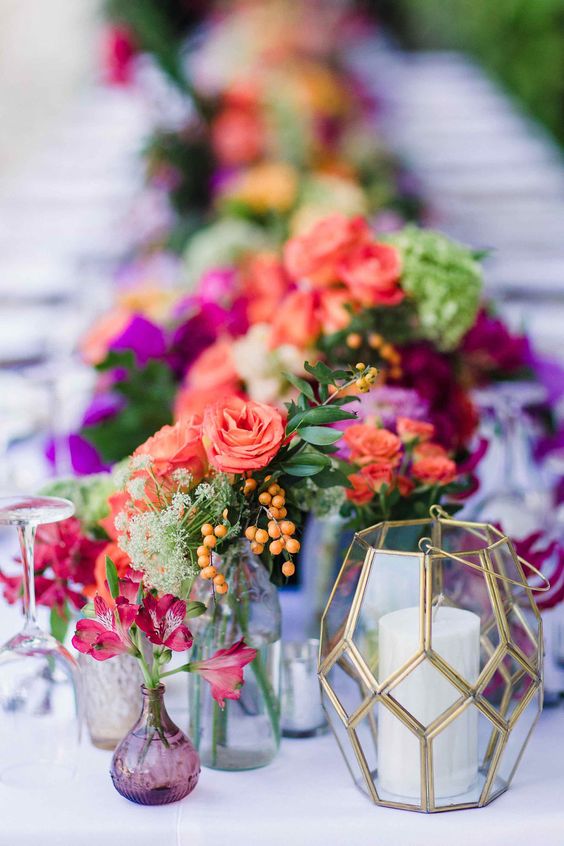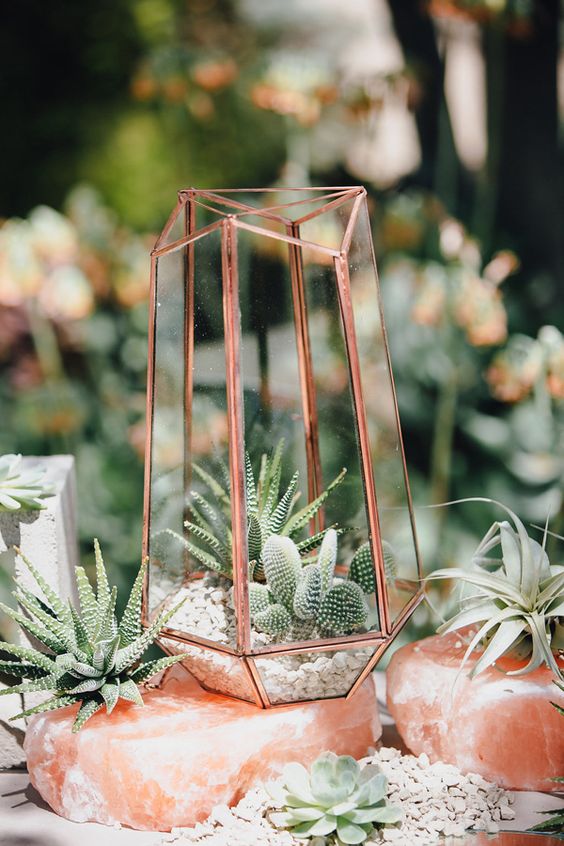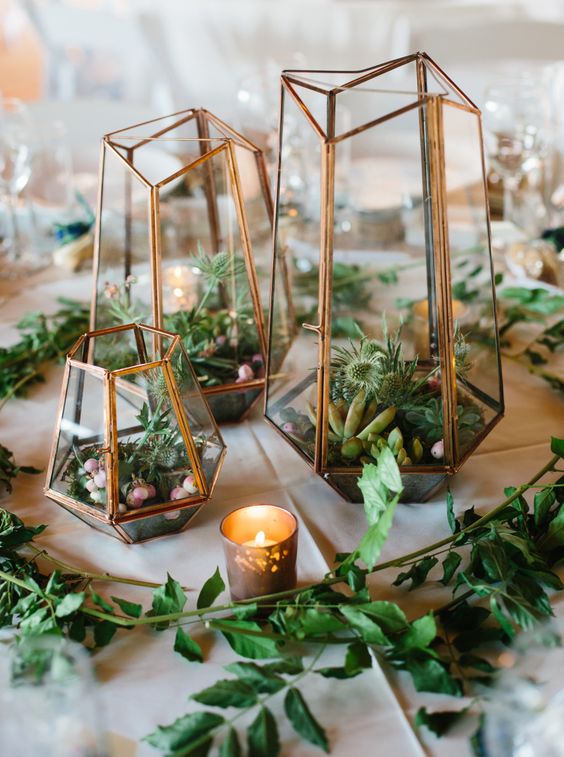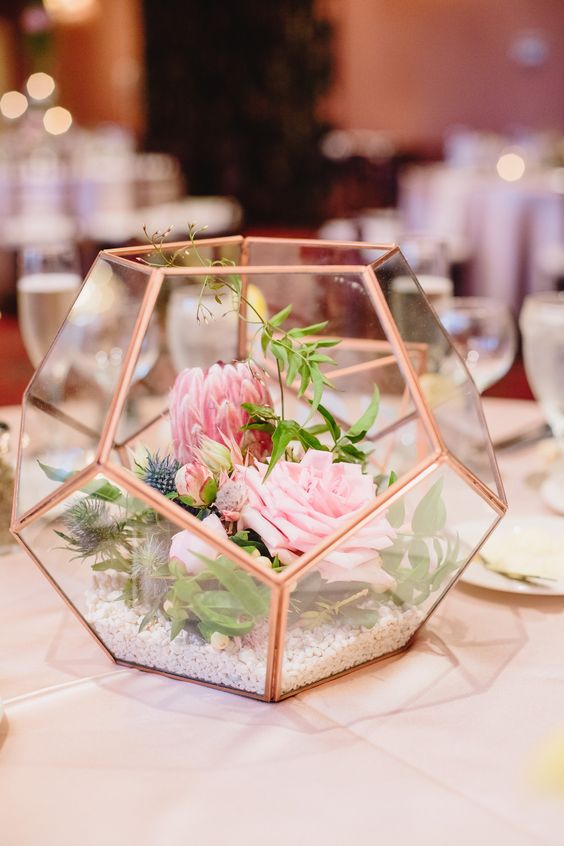 SEE MORE FROM DEER PEARL FLOWERS WEDDING BLOG HERE ...